ISO: what can you do to enhance yourself while in isolation/lockdown?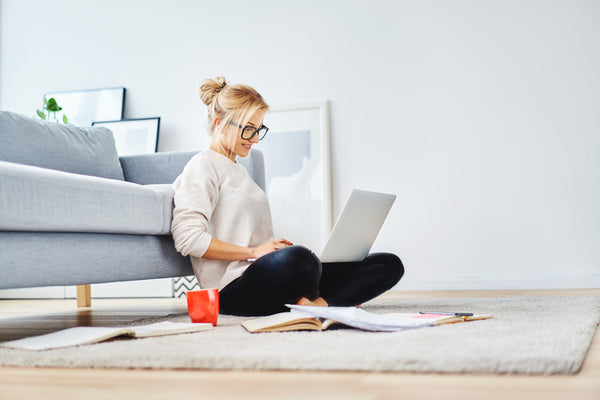 Well, I think it's safe to say things have escalated in the last few weeks. Closures all around our country, including our precious gyms being forced to stand down indefinitely is heartbreaking. We can all agree in these times we are learning that we may have taken a lot of our day-to-day 'normal' life for granted.
Nonetheless, our amazing team at gym meals continue to push through to provide you with nothing but the best quality meals. If you've watched the news I'm sure you've seen the people around our country buying foods and other 'necessary' items in mass, leaving a large percentage of us without our staple foods. In light of these mass buyers taking a lot of people's everyday foods (already missing my oats) for themselves, this can be a great time to look into making various meals we may not have had time to make or think about before COVID-19 pandemic.
During isolation, you will find that you are blessed with a lot of extra time on your hands. I am sure you have seen every home workout under the sun by now, so choose one of these great businesses/organisations to follow and get going with some awesome variations of exercises (Club Lime and HIIT Republic have just released some awesome at home workouts, recommend having a look).
This extra down time will be great for you to widen your knowledge on different foods you wouldn't usually consume. It will also give you a lot of extra time to put into preparing your meals. If you usually didn't have time to make eggs before, well now you will able too, not only that, but even teach yourself how to poach an egg! Personally, I never get to bake as I usually don't have or don't make the time for it. It is something I love doing, so now I will have more time at home, more time to bake (that is, if you can find any flour in Australia).
Hot tip: create everyday lists of what you aim to achieve. Whether this is a calorie target, macro target, or simply making something you haven't before, continue to keep yourself and mind active and interested in new things.
An example of a list I have written for myself:
· Read up on gut health
· Hit X amount of calories and macros
· Go for a 30-minute run
· Bake healthy cookies
· Continue reading book
· Do 1x at home workout
Below you will find one of my favourite at home healthy cookies recipes, give it a go and tag us in any uploaded photos you take @gymmealsdirect. Alternativly, Gym meals offers the amazing cookie/brownie mixes from Macro Mike! These are also delish, and a great alternative for any vegans/vegetarians as they do not contain any animal products (and are all lactose free!).
High Protein Macadamia Choc Chip Cookies
· 2 Scoops Protein Powder (be creative! Use any flavour protein you have to spice things up)
· 2 tbsp buckwheat flour
· 2 tsp baking power
· 2 tsp vanilla escence
· 2 cups almond milk
· Handful of Macadamias / dark choc chips (or any choc chips).
Mix all together, spoon out using tbsp and bake for 15-20 minutes! (the less time, the softer the cookie).
- Bec