Carb cycling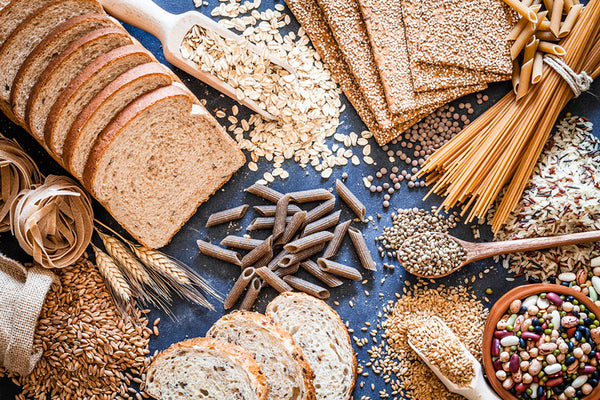 Let's talk carbohydrate cycling, what it is, why people do it, does it work, and what it does. So, what is carb cycling? Carb cycling involves a 7-day cycle, where 1-3 days will include a decrease of consumption of carbs, to that of a 'normal' intake. Generally, the other 3-4 days will be either higher or standard intake. What this does, is help to maintain a steady intake of carbohydrates over the period of a week, rather than continuously over or under consuming. It also helps people track their food better, and allows for days where they can eat out or eat more rather than continuously eating an average amount. It helps to keep your metabolism guessing, and in turn, work overtime (or work harder). 
People will carb cycle for many different reasons, looking for a variety of outcomes and results, including but not limited to, weight/fat loss, maintenance, strategies to track and keep on top of carbohydrate consumption.
When executed correctly, carb cycling can be very effective for someone looking to progress in certain ways, as specified above. Carb cycling can positively affect weight/fat loss by maintaining a steady intake on a weekly basis. Tracking and cycling consistently can aid in energy functioning, that is, you may not feel as tired and lethargic if you are someone that does regularly. This works by spreading out your carbs over the week rather than constantly over or under consuming in meals and snacks.
If you haven't used carb cycling as a tool to help you achieve and progress in your goals, I would encourage you to give it a go as it can be effective when implemented accurately. I personally find it helps with over and under eating as you have a semi-organised schedule to follow of when your macros allow more food, specifically in this case carbohydrates on a weekly basis.
An example of Carb cycling over a 7-day period using GMD (lunch and dinner only):
This is an EXAMPLE only and may not be applicable to each person/s. This Carb cycling example is comprised of 2 low days, 3 moderate days, and 2 moderate-high days.
Day 1 – moderate intake
Lunch: Teriyaki Soba Noodles
Dinner: Chicken Cacciatore
Day 2 – moderate – high intake
Lunch: Chicken Tikka Masala
Dinner: Salsa Chicken
Day 3 – low intake
Lunch: Parmesan and Herb Barramundi
Dinner: Portuguese Chicken
Day 4 – moderate
Lunch: Coconut Curry Chicken
Dinner: Beef Ragu
Day 5 – moderate – high
Lunch: Thai Red Curry
Dinner: Spaghetti Bolognese
Day 6 – low
Lunch: Greek Beef Salad
Dinner: Cottage Pie
Day 7- moderate
Lunch: Chicken Pad Thai
Dinner: Pumpkin and coconut chicken
- Bec