Snacking: the do's and don'ts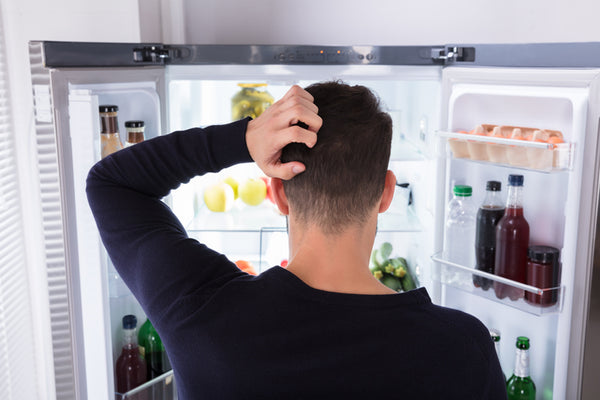 Do you often find yourself standing in the kitchen wondering what to eat between meals? Do you sometimes start eating, then find you've over-eaten, to the point you are not even hungry for dinner? Or find yourself still hungry after dinner and snacking until bed time? Well, do not worry, we have all been there. Creating boundaries and good habits around snacking can be difficult. It can take a long time to create a habit, but they are also easily broken, without taking the correct steps to better them in the first place. If you are wanting to cut out your snacking completely, that is fine. The best way to maintain zero snacking is by increasing your meal size (larger breakfast, lunch and dinner) or eat more regular meals. Although I do find this is usually not as sustainable as creating better behaviours towards snacking.
There are a few different strategies that can take place to improve your snacking habits to in-turn achieve your long-term goals. Many books nowadays talk about 'tiny habits'. I find this phrase/attitude, in relation to snacking, is the most effective way you can start to enhance your snacking traditions, slowly but surely. This can be as simple as closing the fridge after each time you grab something out, drinking some water after each bite of your snack or simply sitting down while you eat/snack. By changing a tiny behaviour around your snacking, you will slowly see and feel improvements in controlling your habits. Another great way to control snacking is by pre-preparing them. Have portions prepared in containers before you start eating, this will allow you to regulate your serving size and usually leave you feeling more content when there is an empty container in front of you after eating.
Creating new habits is challenging, especially when it is surrounding something that we usually enjoy, or can do out of stress. Bettering your snacking habits can create an improved mindset and ability to control yourself. If you are someone wanting to cut out your snacking completely, try and find multiple ways to ensure a sustainable way to pursue this (have more regular meals, eat larger meals etc). Creating new and better snacking habits can usually be more effective as there are countless amount of ways we can improve our habits, even if it is by altering the smallest thing, progress is progress.
Bec