The lead up to Summer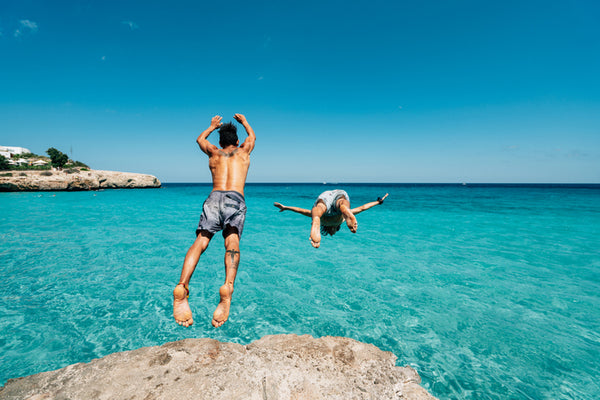 That time of the year has come up already! Gyms are starting to fill up as people chase the back end of the 'winter shred' in time to get summer body ready. Spring is about 20 days away now! So the weather will started to make a turn, and we will see less Kathmandu's out and about.
So, what might this mean for your quick 4 week weight loss/tone up challenge that you just signed yourself up to? Crazy this…you don't actually need to do it in 4 weeks! In fact, I highly recommend not too. Why? The intensity of these quick 4/6/8 week challenges/loss phases are incredibly unsustainable! I have found a lot of studies that have shown an increase in starting weight, after the goal weight is achieved! So to me, it kind of ends up being a waste of time. Instead, whilst working toward the ideal summer body (fyi you do still have plenty of time without crazy methods!), you can get yourself into a routine, create long-term habits and still achieve a healthy, summer ready body.
How? When I talk to my clients about the fundamentals, the basics…I emphasise the importance of implementing these daily, the things that seem so so simple, will truly be the best first step you take to not only achieve long term aesthetic goals, but sustain them.
The fundamentals:
· 7-8 hours quality sleep
· 3 – 4L Water DAILY
· Eat protein with every meal 1.6-2.2g of protein per kg of body weight
· Nutrient dense meals – foods rich in essential vitamins and minerals, fatty acids, fibre, less processed foods
· Resistance train to your goals! Progressive overload is key
· Reduce stress! Cortisol is catabolic
· Daily sun + 1 hour of 'no media'
A few of these fundamentals can be varied, but I often highlight sleep, water and nutrient dense foods, at least to start off with, and grow from there. This is to reduce overwhelming some people with a lot of new aspects to bring into their daily routine.
Nutrient dense meals are easier said than done. I understand that getting home from work some days and having to cook would be the last thing you want to do. Then when the weekend comes around it is often the easiest solution to being busy, or going out with friends and family for the social aspect. These contributing factors will never go away, but you can work to find the appropriate balance for your lifestyle, to still reach your fitness, aesthetic, and summer body goals. Especially throughout the week, being able to recommend my clients to GMD as it enables them to get satisfaction out of their meals, high protein and nutrient rich meals. It also keeps them accountable and on track for their current goals leading into summer, and in general, long term health!
So before you jump into that 4/6 week summer shred, try and incorporate the fundamentals, and make your life 10x easier using our meals to keep you on track, whilst saving time and money on take out!
- Bec B