Calorie focused macro counting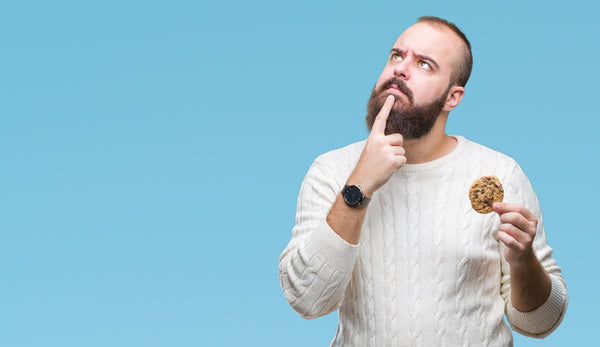 Does it matter what type of food you consume?
There are some people who chose to count their individual macros (fats, carbs, proteins and calories) and there others who aim to hit a particular calorie target total. The difference is within the obsessiveness nature of counting calories versus macros.
For some, counting just calories gives people the idea that they have much more flexibility in their food choices then when they are trying to hit a particular target for each individual macronutrient. When aiming to hit a target for fats, carbs, and proteins, specific selection of foods is required to enable specificity in hitting those target macro goals.
 So, when just aiming to consume a certain amount of calorie's, not considering the macronutrients, does this allow for more flexibility, and is it still effective/does it matter?
 The short answer is yes, it does matter what types of foods you are consuming. If you are aimlessly consuming any type of food to hit a certain number of calories, while this could benefit short term weight loss, this pattern would plateau quickly and not be sustainable. Eating foods with higher amounts of saturated fats will encourage the body to store this 'bad' fat rather than use it as fuel. In the long run, this will lead to (highly likely) a larger amount of fat stored rather than burned, in turn increasing weight instead of a continuous decrease (in fat).
If you are wanting to focus on your calorie intake, and not worry/fuss about macros, the best way to ensure progress is by following the 80/20 rule. That is, 80% of foods consumed in one day are nutrient dense, wholesome foods. While the other 20% allows for treats/foods higher in saturated fats and sugars. Keep in mind, these foods will generally have higher calorie count per serve, so ensure you are consuming the correct portion size.
To enable a healthy, strong and happy body, we need to feed ourselves with necessary food groups to allow our bodies to function at their best ability, while ensuring/allowing room within our daily intake to treat ourselves. The 80/20 rule is one of the best proven rules to incorporate as it is easy to follow and understand!
80/20 rule example:
Day 1:
Breakfast: Maple Syrup Protein Pancakes
Lunch: Chicken Pad Thai
Dinner: Gravy Sausages
Snacks: 2xfruit, Choc caramel GMD bar, Bowel of ice cream
Day 2:
Breakfast: Egg White omelette
Lunch: Morrocan Lamb
Dinner: Chicken teriyaki soba noodles
Snacks: Rice cakes, 2xfruit , carrot sticks, chocolate bar
Day 3:
Breakfast: Chocolate protein pancakes
Lunch: Cottage Pie
Dinner: Thai Red Curry
Snacks: 2-3 Macro Mike Cookies, muesli bar, 2xfruit
Day 4:
Breakfast: Feta and spinach omelette
Lunch: Garlic Chicken
Dinner: Steak Diane
Snacks: Packet of chips, 2x fruit, yoghurt
Day 5:
Breakfast: Passionfruit protein pancakes
Lunch: Pesto pasta
Dinner: Chicken Tikka masala
Snacks: GMD protein ball, 2x fruit, rice cakes
- Bec