Easy Ways To Make Your Own Gym Equipment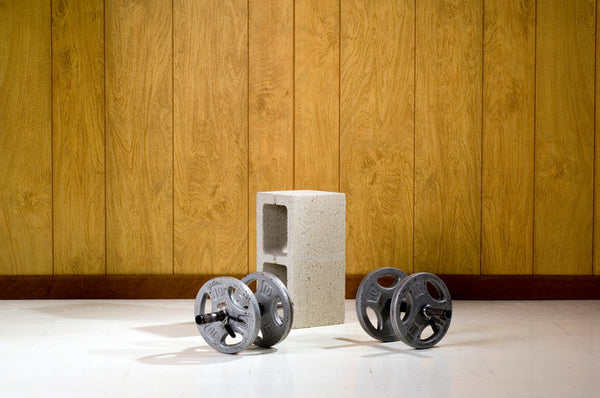 Times are strange and people are across Australia are finding creative ways to workout. Walkthrough any public park and garden and you will see people getting their daily exercise in using mats, kettlebells and other basic equipment. Many have gone the extra step, investing in more elaborate home gym setups with racks, weight plates and benches. Gym equipment stores across the country (and the globe) have sold out of most things are struggling to keep up with demand. 
Being able to set up your own fully decked out home gym is a pretty big luxury. For the most part, home gyms require time, money and space that few have. One option is to set up your own basic isolation gym, purchasing some relatively inexpensive equipment as laid out in a previous article here. 
Another option is to get DIY and make your own gym equipment to get you through. With some inexpensive materials, a bit of time, and some basic tools you can put together some gym essentials. Below are a few options on how to do that. 
Kettlebells and Dumbbells 
It turns out with some basic tools, a few items from Bunnings, some concrete, a few basketballs and minimal labour; you can make yourself a couple of decent looking kettlebells and dumbbells. All of this can be done for around 100 dollars. King Beats Fitness has a great step by step video on how to make these. Click through to the video to see a breakdown of all the items listed in the description. 


 
T-handle / Hungarian Core Blaster 
Apparently the official name for this contraption is a Hungarian Core Blaster. Essentially, it is an adjustable kettlebell you can load with plates and use for kettlebell swings and a few other exercises. Popular among strength and conditioning circles, these contraptions can be put together with a few pieces of galvanised pipe from the local hardware or plumbing store. The below video is American, so obviously, you have to do the conversions and things are slightly different. But you get the idea. All you need are 3 lengths of pipe, a flange, a tee and a few weight plates. A spring clamp can be added to prevent the weights slipping up. 


 DIY Cable Pulley
With a length of cable, a pulley and some pieces of pipe for a handle and anchor, you can put together a cable pulley system. Ideally, you want to be mounting this on a cage or a crossbar for a yoke rack. However, strange times call for creative measures, so anything can work. I have even seen people using a strap and mount the pulley to a tree. 

The video below has a good tutorial on how to put a pulley together with all the aforementioned parts. The video is American, but similar parts can be purchased from any hardware store here like Bunnings. If you don't have weight plates, you can purchase a clip and attach it to something like a kettlebell, or a even paint tin filled with sand. As long as it adds resistance.