Getting rid of that "Holiday Weight"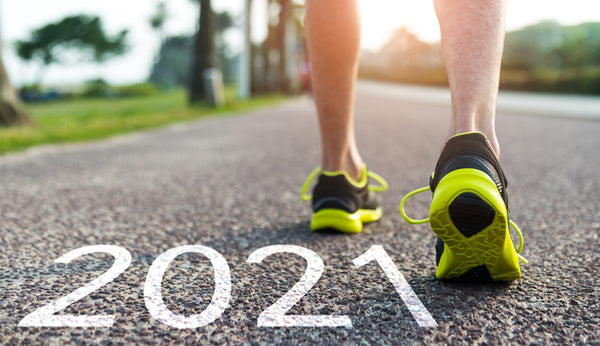 2021…'new year new me-starts crazy 900 calorie diet'  
GUESS WHAT?! Going 'crazy' or 0-100 with your diet in the first month of 2021 is not going to be as beneficial as you may think. In fact, did you know, a large majority of people who start diets, excessively restrict, lose some weight, end up putting on MORE weight than they started with…and I'm not talking muscle mass. Unfortunately, when people go full blast with starting diets or in this case, new years resolutions, they don't end up being sustainable, and after a few weeks, maybe if you're lucky a few months, you will end up going back to your 'bad' habits and not sticking out a decent, sustainable diet/lifestyle change.
Instead of taking out/depriving every single food that you enjoyed over the holiday period, the best way to start your progress and diet is to make small steps and changes in your diet/lifestyle.
These small steps can literally be as simple as, drink 3L of water…have another/larger serving of veggies with your meal…get 7-9 hours of sleep…these small changes make a big difference to creating a healthier lifestyle and in turn more mindful choices around your food intake. Once you can start to get into a routine with the simple things, you can/should then begin to look more to the specifics! (without these simple things, you won't have a solid foundation to diet on, physically and mentally!!). Specifics can include starting to count your calories/food, set your macros, get a good training plan/routine, aim to restrict 5-6 days of the week and allow yourself a treat on 1-2 days.
Sustainability of dieting comes from significant lifestyle change over a period of time. What I mean by that, is by slowly changing what seem like minimalistic things in your life, overtime all together create a big difference in your lifestyle and habits, and the benefits of which are usually the outcome of achieving and reaching your goal weight/aesthetics/fitness ability! Permanent progress takes TIME, it does not happen from a '4 week shred' although this is what some people want you to believe in order to buy their product, after the 4 weeks you will usually loose some motivation, gain some weight back, and feel like you failed!
Your new years resolutions should be playing the long game in some respects in order to create longer lasting results!
- Bec