GLYCOGEN: Why you need to know what it is, what it does, and why it is important!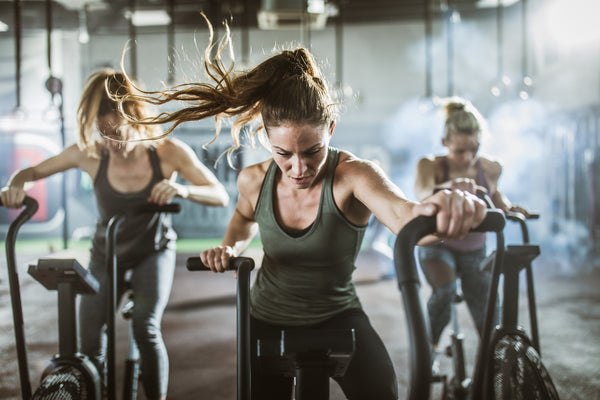 You probably have some idea of what it is, what it MAY do and why you MAY need it…but if you are someone who loves to train, loves to feel energized and continuously perform in the gym then it is essential for you to understand what Glycogen is, where to get it from and why it is so important in your diet!
Did you know that glycogen is our primary fuel source during exercise, and is also used consistently throughout the day as energy? 'Glycogen' can also otherwise previously be known as Glucose, which is originally the carbohydrates we consume!! When consuming carbs, they turn into glucose via our blood stream after being digested and absorbed. Furthermore, this glucose is stored as glycogen in your muscles, brain and liver (some of the most important organs we have!).
When exercising, we can deplete our glycogen stores all the way up to 60%. This is why It is so important to be consuming carbs for energy before and after exercising! Without replenishing your glycogen stores, you will not be able to consistently perform back to back days in the gym! As low or little intake of carbohydrates will result in depletion of glycogen in the muscles, also inhibiting them to recover (which can sometimes be the biggest reason for people who get constant and intense DOMs).
So, where can we get glycogen from? Your best option in order to absorb a substantial amount of glycogen will come from your 'whole' carbohydrates. 'Whole' as in whole – foods ranging from your rice, potatoes (white and sweet potato), vegetables (of all sorts), pastas, fruits etc. This, in conjunction with a good protein source (Chicken, beef, fish, tofu etc) makes a great pre or post workout meal. And if you are someone who doesn't like to eat a big meal before or after, that is fine, you can simply use a smaller portion OR consume a 'snack' type of pre workout. E.g. a piece of fruit, GMD protein balls etc. These will keep you energized throughout your workout and allowing for less chance of complete depletion and optimal performance in the gym! Just be sure to back up a small pre workout meal with a decent post workout meal (a large sized GMD Rosemary Chicken/Cottage Pie ought to do it (these are a few of my favorite meals so might include some bias)). 
So, there you have it! If you didn't already know what Glycogen is, now you do! Or if you knew it was important to consume carbohydrates before/after a workout, but not necessarily why-you also now know this too!

Be sure to hit our GMD team up for any questions or concerns you may have about your current diet/intake, we are always happy to help!