Easter Recovery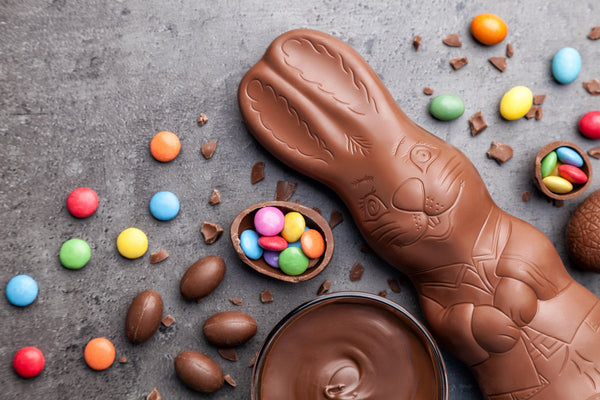 SO you just ate 'too' much Chocolate hey? Okay…so did most people…
NO you don't need to starve yourself
NO you don't need to do a juice cleanse
NO you don't need to go Keto…
Get back on track, from where you left off before the Easter long weekend, and get going. Easter is a time to enjoy, spend with friends and family and relax. I want you to remember that first and foremost. So stop beating yourself up, or starting intermittent fasting or whatever other 'quick fix' you're thinking of starting.
What I want you to do is to get back on track straight away. Not tomorrow, not next week, not after all the chocolate is gone or eaten.
Hopefully you were prepared and ordered your Gym Meals Direct before the Thursday night cut off, so you didn't have to worry about preparing your meals for the week over the easter weekend! This is the best way to get straight back on track as the meals are there, ready for you to eat for the week. You may as well utilize them am I right?
In all seriousness, one weekend isn't going to 'ruin' your progress. Here are a few tips and tricks to try when you know you are going to have a big weekend of eating:
Drink as much water as you can before, during, and after meals. If what your consuming is high in sugars, your body will love you for feeding it water to help keep you hydrated and hopefully digest the sugars a bit more efficiently.
Try and consume AT LEAST one big serve of veggies with one of your meals. Remember the whole 'its all about balance' … in some cases it's hard to sustain a 50/50 balance, especially on a weekend like easter. So as much as you can, be mindful and feed your body with the good stuff when you can.
Avoid skipping meals. I know you might feel pretty full from a high sugar feast, but similar to the above points, your body will love you for giving it some of the nutrient dense foods amongst the not so nutrient dense.
No need to go for a marathon run…or a half day cardio session…but try and get the body moving for at least 30-45 minutes in the day. If you're full of extra calories, you should be feeling energetic! So put that extra energy to use! This can also help to get your metabolism working a bit more efficiently, rather than being sedentary.
I hope these few tips help over the next few weeks, or whenever you are going out/away and know you will be eating a bit more than your usual daily intake! It is important to enjoy life and be social, and food is such a big part of that! So enjoy it, but be mindful and look after your body between the sweet treats.
I hope you had a fabulous easter!
Bec