Are bodyweight workouts effective?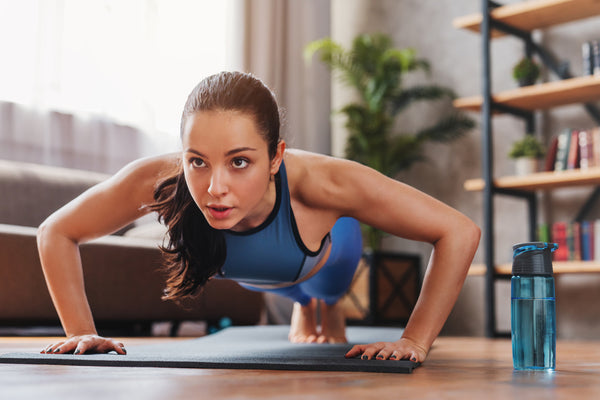 So, I bet you are wondering after the past 7 weeks in lockdown if all those bodyweight workouts were worth the time and effort? Did they contribute to keeping you on track/maintaining some level of muscle/fitness?
To answer simply, bodyweight workouts can in fact be just as effective as free weights/weight training, running/light to medium cardio.
However, this is dependent upon the goal you are aiming to achieve by completing these bodyweight workouts. During this lockdown, my best bet would be that you are simply aiming to move the body, maintain a level of fitness/ability with what you can without having any machines/weights to use at your home. In this common instance, the bodyweight training that you have been completing this lockdown have certainly been worth it, and have enabled you to maintain and even possibly increase your level of fitness and strength in some circumstances. Prior to lockdown, I bet a lot of people were not able to complete as many push ups as they now can, and this will translate to other movements in your strength training such as pull ups, bench press etc. Basically, any movement that requires muscle endurance! If you have been able to keep up a consistent amount of bodyweight exercises, you will find returning to the gym will not be as physically demanding as it would be if you did a small or inconsistent amount. I would recommend to continue to incorporate your bodyweight movements in to your training whilst transitioning back to weights, this can simply be by using a bunch of your most regular movements in your warm up, and even as your first exercise. I.e. Warm up: 3 sets of 10 reps of Air squats, Push ups, Glute bridges. First exercise could be a reverse lunge for 4 sets of 10 reps each leg! Progress this movement by making it a bodyweight Bulgarian split squat as your first movement for your weights session!
Coming out of lockdown is daunting for a lot of us. Returning back to what we deem as 'normality' suddenly seems scary…know that this is normal! Take this as an opportunity to reset, this can be nutrition wise, workout wise, or just daily routine wise! Try not to put too much pressure on yourself to return to a 'super strict diet' now you are out of lockdown, and simply transition into a more structured routine that works best with your work schedule and workout routine. The more pressure we put on starting this intense diet now we aren't as home as much, the more chance we have to fail at up keeping it. I know that sounds funny, coming from a nutritionist, but just take it day by day, week by week as we get back into the swing of working, socialisation, and other simple daily life things. Have a daily/weekly goal to hit around your nutrition that doesn't seem so far out of reach, and continue to achieve that smaller term goal, so you can slowly build up your structure around your intake.
I hope everyone has been holding up okay, and are just as excited as myself to get back to work and back to seeing people again! Stay safe as always!
- Bec B